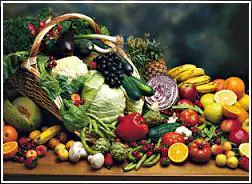 Studies have shown that a lot of people are now suffering from diabetes (Diabetes Mellitus).  This condition can cause disruptions in the lives of those who are suffering from this condition.  For people on the outside, it may simply mean being forced to stop eating the sweets that they like; but for those who have it, it has led to worse case scenarios like loss of hearing.
* Development of Diabetes Mellitus
Let us look at how one type of diabetes, Diabetes Mellitus, develops and what you can do to prevent it from conquering your health or your loved ones' health if it does happen to you.
Our body produces insulin, a hormone secreted by the pancreas, in order to bind with certain insulin receptors.  This binding process is the one that allows our bloodstream to make use of the sugar from the food that we eat and ultimately eliminate the potential for harm with an increased presence of sugars in the body.  But sometimes, this whole process may go haywire.  It might happen that the insulin secreted could not bind with their receptors.  This causes the sugar in the bloodstream to accumulate.  Because of this accumulation, the pancreas will continue to produce insulin in an attempt to stabilize the condition.  Instead of stabilization, the body would eventually form insulin resistance, or the condition wherein the body is not able to respond properly to insulin, even if it is in their normal state.
Oftentimes, the development of insulin resistance is being hastened by oxidative stress.  This stress is caused by the free radicals in the body.  Fortunately, there is something that we can do in order to avoid oxidative stress thus leading to insulin resistance.
* How Mediterranean Diet Effectively Works against Diabetes Mellitus
The ability of our body to handle stress can be strengthened by a healthy diet. One such diet is the Mediterranean diet. This diet is similar in nature to a Vegetarian diet as it promotes a high intake of fruits and vegetable, but differs largely due to the fact that it advocates the consumption of fish as one of its main source of protein.
How exactly does this type of diet combat oxidative stress and the development of insulin resistance?
Tomatoes and red wine which are vital components of the Mediterranean diet are very rich in antioxidants.  These antioxidants are really the magic component that is effective in neutralizing the free radicals. With these potent antioxidants, any further damage to your body can be stopped.  In addition to this, the increased intake of fruits and vegetables that Mediterranean diet promotes also enhances the work of the antioxidants as they can also neutralize free radicals.
On top of this, another trait of the Mediterranean diet that makes it effective in fighting diabetes is its relatively low saturated fat (bad fat) content.  It has been reported that when you have an existing illness, high levels of bad fat in your system can only mean a higher risk of developing other diseases that will only aggravate the condition.
So, if you want to stay healthy and avoid the complications later of an unhealthy lifestyle especially an unhealthy diet, then you already know what to do.  Even if it is really hard to reduce delicious red meat or those carbohydrates or worse tempting sweets, the sacrifice is all worth it.  Not only does it make your body healthier, it also helps you look better by letting you achieve that trim and slimmer look. Try a Mediterranean diet and take steps to a longer and better life today. If you are already convinced on the diet due to previous reading, you can sign up and download a free Mediterranean diet report here and access the monthly Mediterranean diet recipes club too.
…all the best,
Ray Baker