The Mediterranean eBook
has been added to your cart.
PS. Add this Mediterranean Recipes 'Trial' Priced package below?
About The Mediterranean Recipes Trial Package
The big benefit here is that there are over 1,500 recipes to choose from in the entire package. Not 150, but 1,500 recipes! It is quite possibly the largest collection of Mediterranean Recipes available on the internet (or anywhere).
The Mediterranean Recipes package also allows you to choose from breakfast, lunch, dinner, snacks and yes, even dessert recipes. There are 24 editions. So basically, you'll never run out!
With your brand new Mediterranean Recipes package, you are going to be able to bring up recipes as you need them. They can even be kept in your cell/mobile phone and you will never have to look them up on Google or buy recipe books again which usually get stained and damaged anyway.
Imagine being able to access Mediterranean recipes when you're away on holidays, at a friends place, or killing time somewhere, without batting an eye.
You won't have to fumble through old recipe books or forget to take the recipe book (like me) with you because now of course it's in your phone or on your computer. My wife prints out her favourites and keeps them in a plastic sleeve on the fridge.
That's what you get with the Mediterranean Recipes package.
Tips to Keep Your Diet Healthy
The secret to successfully keeping a healthy diet is to plan. Granted, planning doesn't guarantee action, but if you have a clear plan, the difficult task of sticking with a healthy diet just became easier.
Besides, if you have a kitchen that's stocked with ingredients for a healthy meal or healthy snacks, you won't have a choice but to eat healthy, right?
1. Plan a simple weekly meal plan. This way, you'd be sure to eat healthy food and it will really decrease the chances of you eating out or having something unhealthy delivered.
2. Research and pick different dishes. A meal schedule is really a great way to ensure you will be keeping a healthy style of eating.
3. Every so often, cook ahead of time. Cook one healthy dish, freeze it, and set it aside for another night. This saves time and money.
If you are short on time (like me) it's sometimes handy to have access to hand-selected, traditional recipes like these in my Mediterranean recipes club.
I hope this has been of some help to you,
Ray Baker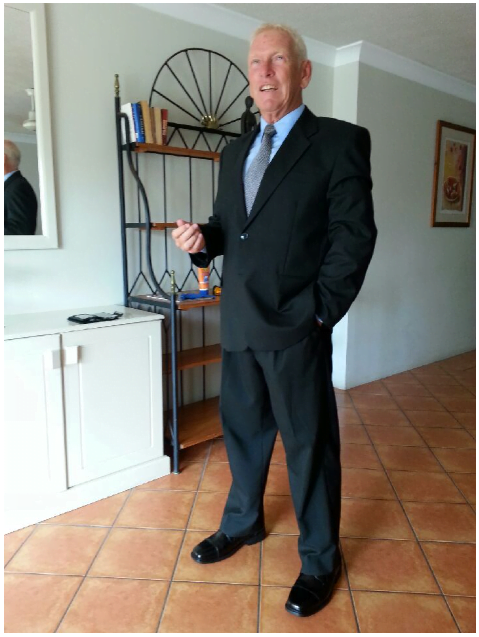 A Word from the Author
Hey there, it's Ray Baker from the Mediterranean Diet website here.
If you've just purchased the Mediterranean Diet eBook. You'll now have a much better understanding of Mediterranean Healthy Food and its value than you've ever had before. You can also get it elow if you missed it somehow.
But wait, before I go, I have one quick announcement.
My customers are always asking me this one question… Where's the best place to access authentic Mediterranean recipes? Good and diverse recipes! Recipes which I can try on my friends and family's taste buds for instance.
Well, I have an exclusive customer-only offer, and it's going to help you with that issue (above) right now!
You can ensure you always have tasty Mediterranean recipes handy (on-call) when your family or friends are hungry or maybe you have a dinner party or function about to happen.
See below for easy access!
What You Can Do to Make It Easy!
The Retail Price is $25 per monthly edition but your Trial Price is only $4.95 for the first edition (that's less than 0.18cents per day).
For today only, you can get this special customer-only trial offer for the First Edition of Mediterranean Diet Recipes (including breakfast, lunch, dinner, snack and dessert recipes added to your order.
Simply click the button down below right now.
And if you're still not absolutely sure this is perfect for you, let me take on all the risk…
If you try it out and you're not happy, contact me and I'll return your money. And you can keep the first Edition free of charge.
But remember, this special one-time trial offer is only available right now! The customer-only Trial pricing is not available anywhere else.
All you have to do is click the button below and we will add the First Edition of the Mediterranean Diet Recipes package to your order right away!